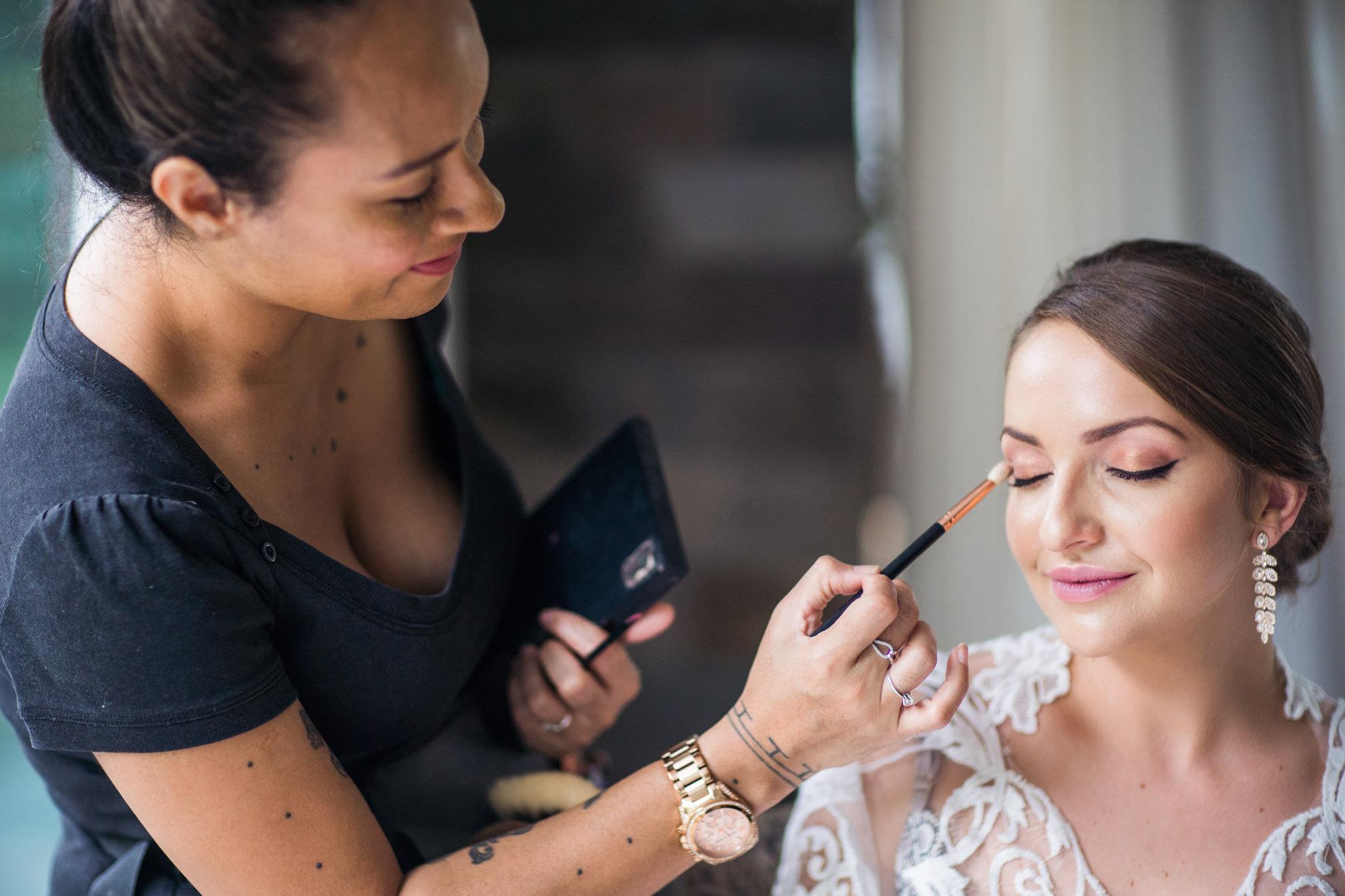 Totoka Hair & Make Up Fiji
"Totoka" means "Beautiful" in Fijian. This is centric to the experience we want to create for you at Totoka Hair & Make Up.

Offering mobile hair & make up services all over Fiji, Totoka Stylists are experts in their field and will ensure you look and feel beautiful for that special occasion or for your everyday style. Based near Denarau Island, Nadi, Totoka Hair & Make Up boasts top of the line colour ranges, styling products and make up products to ensure you can maintain beautiful hair and make-up at home.

Supported by some of Fiji's leading Hair and Make Up Artists, owner Leanne Goff is a New Zealand trained and qualified hairdresser, competent in a full range of hair services and make-up design. If you're looking for the best standard of hair and make up services in Fiji, the Totoka team will be happy to help..


Totoka Hair & Make Up Fiji
Stephanie Singh

Palavi Kumar

Stylist

A 2018 graduate of the Pivot Point academy in Cosmetology, Palavi is an allrounder. Trained in both beauty therapy and hairdressing work, Palavi has a wide range of experience, has completed comprehensive training with our Salon Manager and is now building up a regular Nadi based clientele. Having spent most of 2019 training with Fiji's leading wedding Hair & Make Up artists to increasing her skills, Palavi is now in demand in her own right for her bridal transformations.

Faiza Khan

Stylist

Punam Nand

Nadi Salon Manager

CMone Dawai

Amele Vadjua

Ludy Kamella

Senior Stylist

Hailing from Suva, Ludy has been a hair and make up artist for 10 years and specialises in wedding hair, braiding and make up. With clients from all over Fiji and a love for travel, any given week Ludy will be out and about creating beautiful, tropical hairstyles and exceptional make up for brides and everyday customers.

Lusiana Toroca

Emele Raivalu

Litia Mouga

Manshita Dayal

Stylist

An all rounder, Manshita is a Pivot Point graduate and extremely capable at all hair make up and beauty services. With her sweet nature and eye for perfection, Manshita can tan you to bronzed glory, give you glam nails or provide that perfect wedding day hair and make up look.

Leanne Goff

Owner

Trained at Servilles Academy in Auckland, New Zealand; Leanne has worked in Auckland, Melbourne and Wellington as a hairdresser previously, as both a colourist and a stylist. Passionate about creating beautiful hair that attracts compliments, Leanne is experienced in a all colour and cutting techniques. She also loves to do wedding hair and make-up but for the majority of the time you can now find her behind the scenes in the office running the business.
Totoka Hair & Make Up Fiji
Totoka Hair & Make Up Fiji
Narewa Road, (The main road, 3km from Denarau Island), Nadi, Fiji
00679 6721177
Monday

Tuesday

Wednesday

Thursday

Friday

Saturday

Sunday

9:00am - 5:00pm

9:00am - 5:00pm

9:00am - 5:00pm

9:00am - 5:00pm

9:00am - 5:00pm

9:00am - 5:00pm

9:00am - 5:00pm
Plantation Island Resort, Malolo Island
Monday

Tuesday

Wednesday

Thursday

Friday

Saturday

Sunday

9:00am - 5:00pm

9:00am - 5:00pm

9:00am - 5:00pm

9:00am - 5:00pm

9:00am - 5:00pm

9:00am - 5:00pm

9:00am - 5:00pm
Outrigger salon & mobile team
C/- Outrigger Fiji Beach Resort, Sydney Drive, Queens Highway, Coral Coast
6509962
Monday

Tuesday

Wednesday

Thursday

Friday

Saturday

Sunday

9:00am - 5:00pm

9:00am - 5:00pm

9:00am - 5:00pm

9:00am - 5:00pm

9:00am - 5:00pm

9:00am - 5:00pm

9:00am - 5:00pm